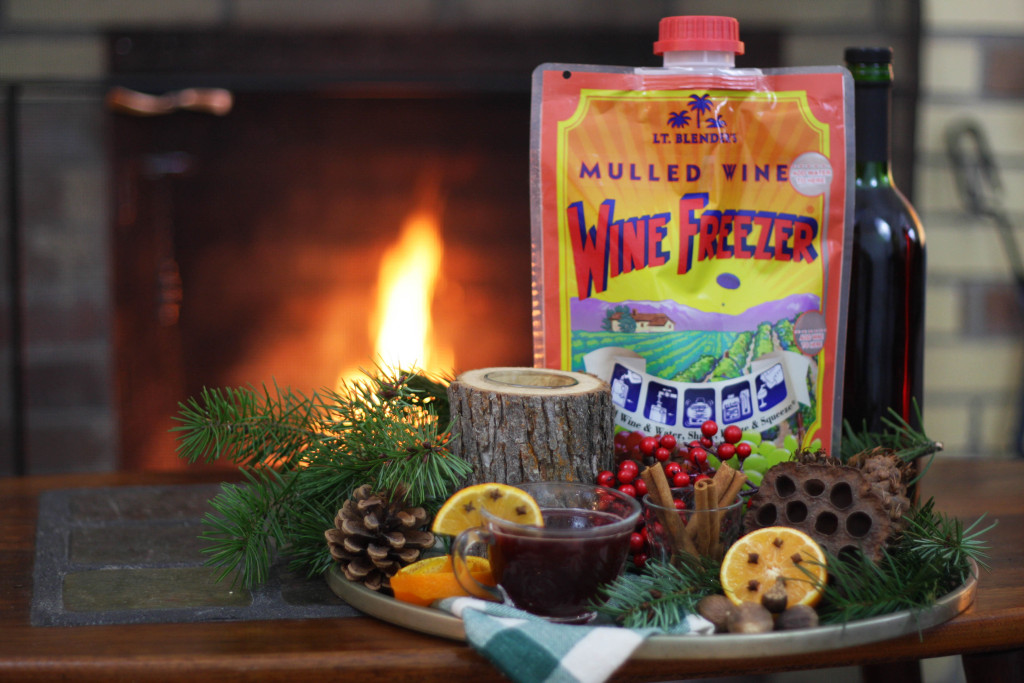 During the Lieutenant's travels he fell in love with the mulled wine commonly served in Europe during the winter season. Typically this drink is served after skiing or at the famed Christmas Markets under the name Gluehwein. "Gluehen" means to glow which might refer to the temperature of the wine or the faces of the drinkers. It's a lot like hot apple cider but with red wine instead.
We might not get a lot of snow in Galveston Texas, but the cloves, cinnamon, red wine and glowing faces that come with the mulled wine are sure to keep everyone warm through the winter.
Prep time: 15 minutes
Ingredients:
1 bag of Lt. Blender Mulled Wine Wine Freezer
1 bottle of Cabernet Sauvignon or Burgundy
2 oranges
Optional:
cinnamon sticks
Mix up the Mulled Wine Wine Freezer according to instruction on the bag with wine and water.
Pour the mixture into a pot and heat it until it is warm, but does not boil. You can also use a crock pot to keep the mixture warm.
Cut the oranges in disks and add them to the mixture, making sure that each serving get a slice in the glass. Serve with a cinnamon stick "stirrer".
Or
If you're looking for something a bit slushier, mix up according to the instructions and throw in the freezer for one of our signature slushy cocktails.