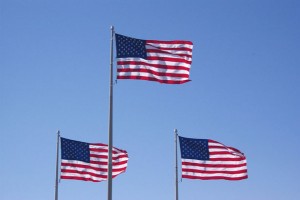 This Memorial Day weekend, we pause to honor the memories of the men and women who gave their lives in the United States Armed Forces. At parades and public memorials, we gather with our family and friends to acknowledge our debt to those who defend and protect us. We also come together to celebrate life and the beginning of summertime, with BBQs, campouts, and get-togethers.
On that front, Lt. Blender's has you covered! Our Cocktails in a Bag® and Wine Freezers® are made to travel, with their sturdy but pliable packaging and convenient spouts. Freeze them in advance and they'll double as ice packs in your cooler, staying cold all the way to the beach, lake, or just the front porch! It's more fun to show up with margaritas than a case of beer, and much easier than trying to plug in a blender on your neighbor's porch or at the campsite.
Best of all, our line includes your summertime favorites, from strawberry daiquiris to piña coladas to mojitos, and all made with all-natural ingredients. We make it easy to raise a glass to our armed services, and to the beginning of the summer season. Happy sipping!