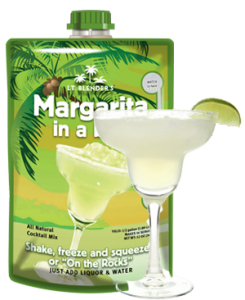 You can scour the greeting card section of the neighborhood gift shop, but you'll probably have trouble finding one. Likewise, until the tequila lobby convinces Congress to take up the issue, it's unlikely to become a national holiday any time soon. That said, it's time to start spreading the holiday cheer because National Margarita Day is February 22!
Before you pull out the tequila, let's take a moment to honor the margarita, and think where we'd be without it. Like most important events in history, there's much debate over the exact origins of our favorite cocktail; some say it was in Baja California during World War II, though we prefer to think it was dreamt up one night in Galveston's own Balinese Room, and named for one of the bombshells of the day, Margaret–better known as Peggy–Lee.
In all likelihood, though, the margarita was born during that dark era of American history–Prohibition–when creative bartenders south of the border riffed on the classic cocktail, the Brandy Daisy. Margarita
means daisy in Spanish, and at the very least, these cocktails are close cousins.
National Margarita Day falls in late February, when most of the country is getting tired of the snow, slush, and gray, and dreaming of palm trees, sunshine, and sandy beaches. So if you can't hop on the next flight to Miami, Cancun, or Honolulu, we hope you'll join us in cranking up the heat, pulling out the tequila and Triple Sec, and mixing up a pitcher of our favorite getaway cocktail. And until you can find a Happy Margarita Day card at the gift shop, why not send a bag or two of Lt. Blender's Margarita in a Bag to your cocktail-loving friends?