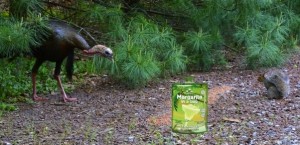 It sneaks up on us every year. We all know it's coming–whether it's that first cold front, or the lights that start to appear on houses just after Halloween, or the sudden shift in music at the grocery store–but it still manages to sneak up somehow. So here we are, a week before Thanksgiving, and we're feeling grateful for our best year yet, and excited for the month to come.
We have you to thank for our success this year. Our roadshow program, which is one of the most fun things we do, continues to grow; between Costco, BJ's, and Sam's, we put on well over 800 shows this year. Part of the fun of the roadshows is that we get to come to you and see you in your community. Our Fourth of July Photo Contest was once again a success, and we loved getting to see how you enjoy your Cocktails in a Bag®.
Another milestone was adding a couple new flavors this year: we rolled out Blueberry Pomegranate Wine Freezers® and Cherry Chocolate Wine Freezers®. We also have perfected a couple new recipes using our mixes just in time for the season. Check out our Hot Cherry Chocolate and Mulled Wine recipes, along with a bunch of our favorite recipe hacks!
Now we might be biased, but we think our products definitely have a home at the holiday table. The days leading up to Thanksgiving can get crazier and crazier, and we definitely don't want to be in the kitchen mixing drinks before dinner, or when all we want to do is sit on the couch and enjoy the game and each other's company. Get your order in today–and join our mailing list for frequent coupons and deals!